Halloween Fun: How to Carve a Pumpkin Like a Bear
Have you ever tried carving a pumpkin like a bear? These guys know how to have fun. This Halloween gather the family around and see if you can carve your pumpkin like a real bear.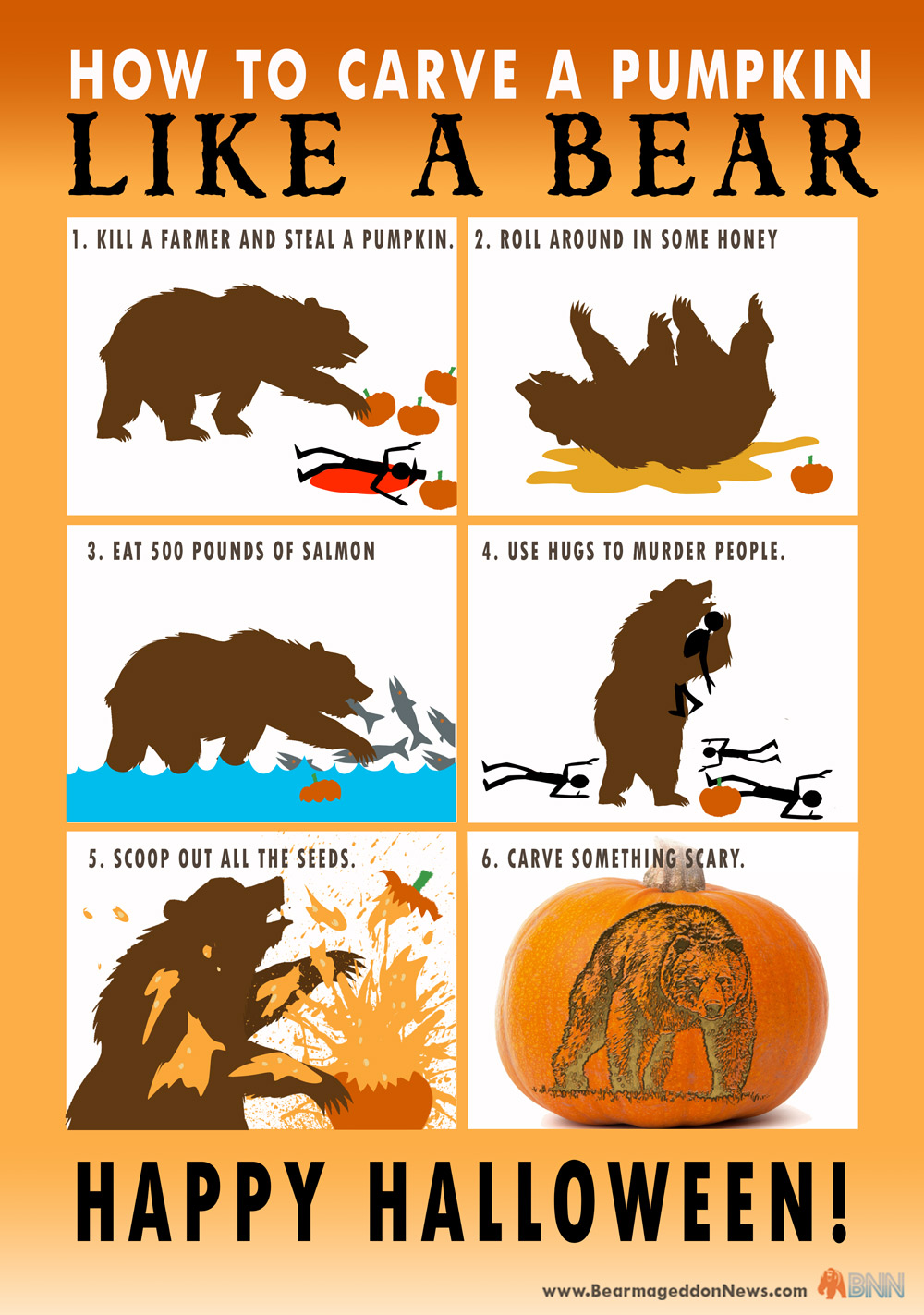 Also, be sure you read our Halloween Bear Safety Tips and stay safe out there tonight!
---
Editor in Chief of BNN. Author of
Bearmageddon, Axe Cop 
and the upcoming
Dickinson Killdeer's Guide to Bears of the Apocalypse: Ursine Abominations of the End Times and How to Defeat Them.
Read the shocking true story of Bearmageddon today: