INFOGRAPHIC: Six Rare Bear Attacks You Probably Didn't Even Know About
Bears are known for mauling, clawing, biting, even power bombing and piledriving. But it turns out bears have a lot more creativity than we usually give them credit for. Look at these other moves that bears use less often but are just as effective in an attack.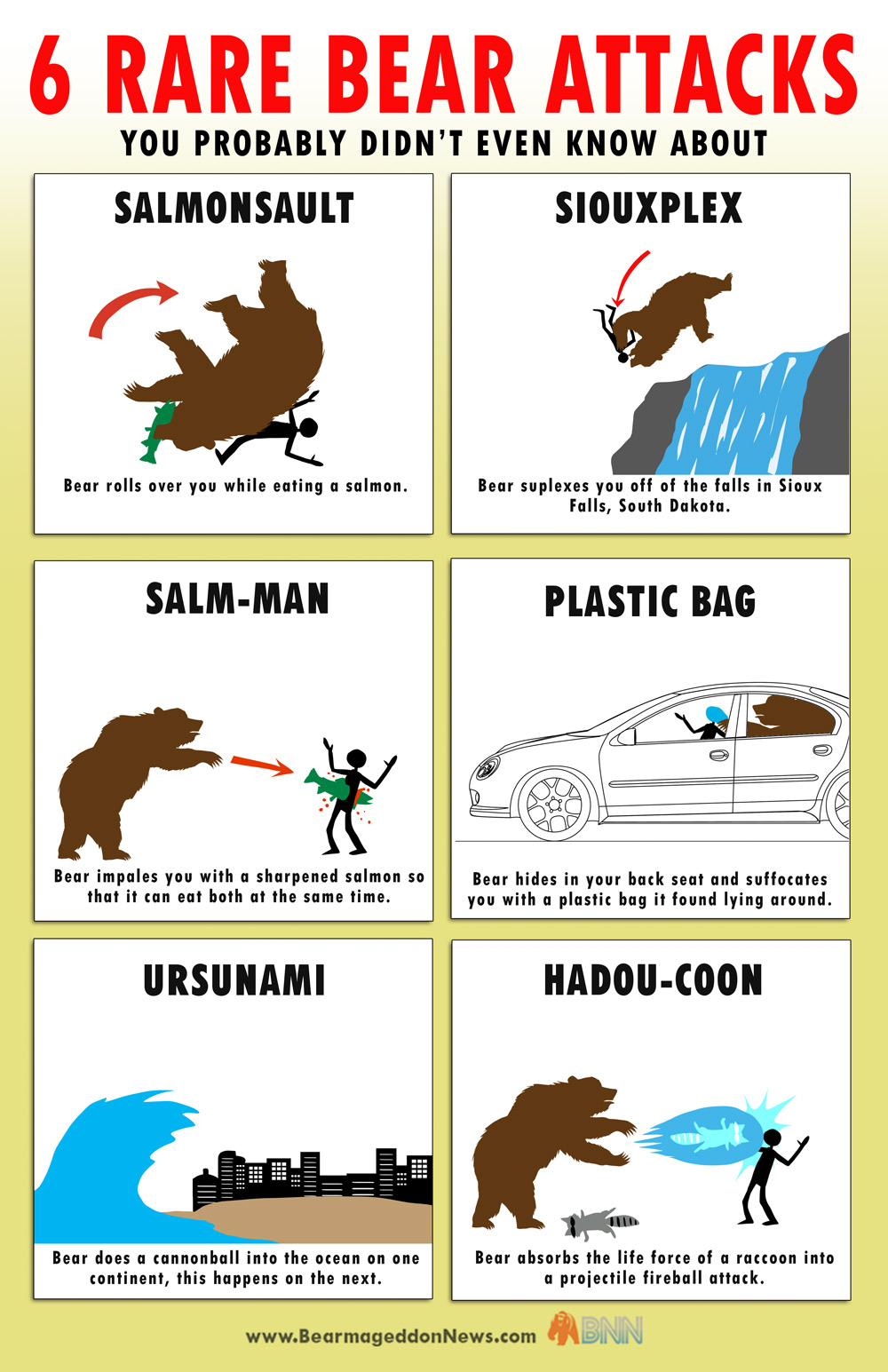 ---
Editor in Chief of BNN. Author and illustrator of
Bearmageddon, Axe Cop 
and the upcoming
Dickinson Killdeer's Guide to Bears of the Apocalypse: Ursine Abominations of the End Times and How to Defeat Them.
Read the shocking true story of Bearmageddon today: