Dept of Fish and Wildlife Releases Statement on High-fiving Bears: DON'T
The Fish & Wildlife Service has released this important safety announcement.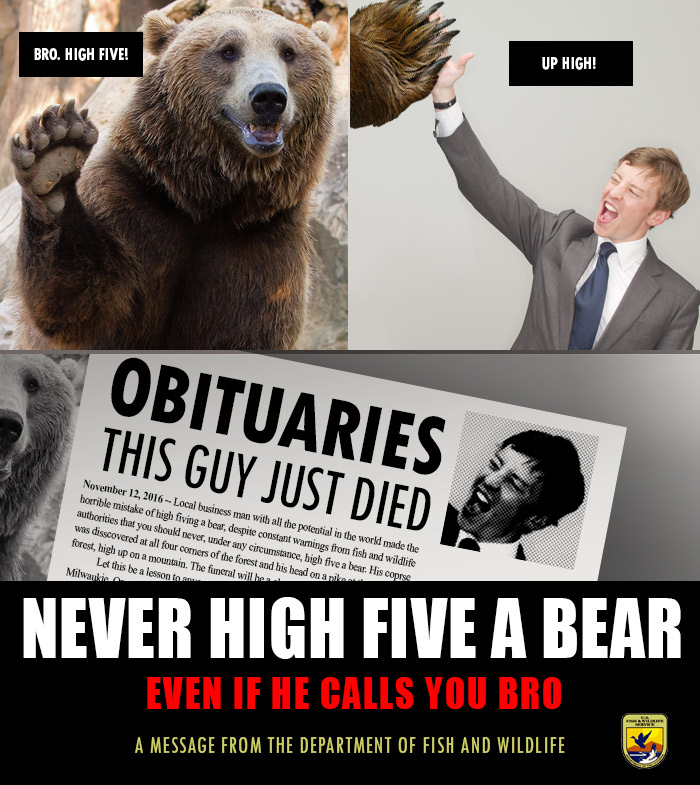 Share this ad if you care about your friends, especially those prone to instantaneous high fiving without careful consideration. Bears are well aware that many human beings will engage in a high five with a complete stranger without a moment's thought, triggered simply by raising a hand (or paw) and saying something like "up high, bro" or "hit me". Bears use this lack of judgment to lure victims into close contact and then rip them into multiple pieces, spreading their entrails across every corner of the forest.
Only YOU can prevent bear high five death.