Top Bear Sprays Compared: Which One Gets You Killed Fastest?
We had six of our top products testers spray a bear in the face with leading brands of bear spray. Of course, they all died, but who died fastest for the price?
There are a lot of bear sprays on the market these days, and all of them claim they can protect you from bears. While that is absolutely false, some of them will get you killed more slowly than others. When buying bear spray, you want a product that will anger the bear enough to kill you quickly. Nobody wants to die a slow death. When our six product testers put their own lives on the line, they chose these six name brand bear sprays.
Though we could not interview our product testers due to their being slain in the process, we did gather a lot of valuable information. Surprisingly, Bear Away™, the lowest priced bear spray currently on the market, was the most effective, causing the quickest and most painless death. Next was Ursine Mist®, a fragrant spray derived from human urine which claims to also attract human females, but was the most expensive brand available. Surprisingly, despite being 98% hydrochloric acid, Grizzle Drizzle© was not as effective, leaving the victim to spend over three seconds in agony before finally passing on. Cub Splash™, a bear spray marketed to kids angered the bear, but it took much longer for the tester to be slain. After that, Bear Off!™, Grizz Repel©, and Hey Bear!® all ranked dismally, taking multiple minutes to die with the worst of all leaving the product tester to be slowly and casually torn at for nearly two weeks.
Bear Spray is useful if your goal is to piss off a bear so much that it wants to kill you, but you should know what you're getting yourself into before you buy.
Here is the full analysis:
| | | | | | | |
| --- | --- | --- | --- | --- | --- | --- |
| |  Brand | Price | Active Ingredient | Time Until Death | Level of Bear's Rage | Consumer Rating |
|   | Bear Away™ | $4.99 | DEET | 0.02 seconds | 10 | Unknown due to death of tester |
|   | Ursine Mist® | $21.99 | Human Urine | 0.1 seconds | 10 | Unknown due to death of tester |
|   | Grizzle Drizzle© | $7.99 | Hydrochloric Acid | 3.7 seconds | 9 | Unknown due to death of tester |
|   | Cub Splash™ | $8.85 | Picaridin | 22.3 seconds | 8 | Unknown due to death of tester |
|   | Bear Off!™ | $7.75 | Oil of Lemon Eucalyptus | 3:23 | 5 | Unknown due to death of tester |
|   | Grizz Repel© | $11.25 | IR3535 | 8:28 | 3 | Unknown due to death of tester |
|   | Hey Bear!® | $6.95 | Fart Spray | 12 day, 13 hours | 1 | Unknown due to death of tester |
IN MEMORY OF OUR DEDICATED PRODUCT TESTING STAFF:
Timothy McGuire: 1952-2017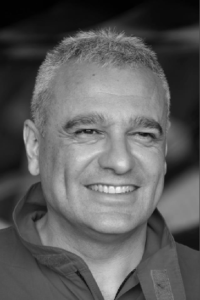 Paul Donahue: 1955-2017
Clive O'Reilly: 1989-2017
Mary-Beth MacWilliams: 1962-2017
Frank Mutton: 1984-2017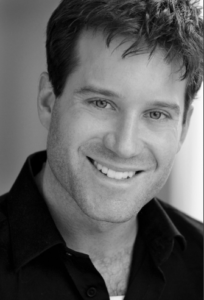 Wolfgang Van Giordanio: 1982-2017
This article brought to you in part by Bear Away™