There's a lot of news in the world that goes without coverage in today's media. While every other news site is posting the same stories about politicians and world leaders, they all continue to ignore what's really important: bears. In recent times, bear attacks are on the rise. Bears are mutating, living longer, multiplying faster. Evidence is mounting that an ursine rebellion is underway. Yes, Bearmageddon is nigh. They're plotting the destruction of entire cities. Growing tentacles. Killing people with piledrivers. Bears are plotting to kill us all, and nobody is talking about it. That is, until now. BNN is America's #1 bearer of bear news. We will be right on the front lines, bringing you every detail as the world inevitably comes to an end. Survival may not be an option, but great news coverage is a priority.
There's good news and there's bad news, but we'll give you the bear news first.
Contributors
---
Ethan Nicolle has been tracking the impending Bearmageddon since evidence first started sprouting up. Author and Illustrator of  Bearmageddon, co-creator of hit webcomic and TV show Axe Cop. His latest book, Dickinson Killdeer's Guide to Bears of the Apocalypse: Ursine Abominations of the End Times and How to Defeat Them is coming out at the end of 2016. www.ethannicolle.com Twitter: @AXECOP
Site designer and upkeeper, Mike Weber has a lot of better things to do but for some reason he does this too. Thanks Mike.
---
---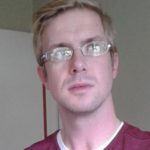 Tim Palmer—Contributing Writer
Tim is a writer living in Los Angeles. He watches too much television, not enough cartoons, and wishes everyone was reading comic books. He hopes this doesn't sound like a dating profile, but if it does, he also enjoys short hikes and comedy shows. You can pursue him, romantically or otherwise, on twitter @eloquentwitim.
---
Frank Fleming—Contributing Writer
Frank is the Author of the science fiction novel Superego
and the self-help book Punch Your Inner Hippie: Cut Your Hair, Get a Job, and Make America Awesome Again
and the world's leading advocate for nuking the moon. Follow him on twitter @IMAO_ .
---
Greg Hahn—Contributing Writer
Greg is writer/Story editor for Cartoon Network's Sonic Boom; Lover of TV, film, toys, cartoons, and pro wrestling; Perpetual Man-Child. Follow him on twitter @ItsGregHahn
---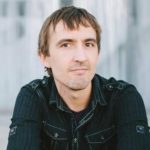 Alan Denton—Contributing Writer
Alan is also writer / Story Editor for Sonic Boom (airing on Cartoon Network); Co-creator of Grandma vs. the Internet; @Guff staff writer. Follow Alan on Twitter at @AlanTheWriter
---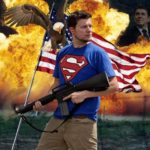 Chris Cowan—Contributing Writer
Chris is an award-wanting podcaster, writer, and pursuer of other hobbies, living out his childhood dream of being a low-level manager for a major corporation.
---
Eric Peterson has written a few comic books.  His latest one is a comic called
Tooth and Mail
with Joe Aubrey and Darick Robertson (
Transmetropolitan, The Boys
) and a preview can be found at
www.spacebastards.com
(for mature readers).
Have a hot bear  news tip or think you're made for ursine journolist? Contact us.
Bearmageddon News Network does not post true stories of fatal bear attacks, only satire.